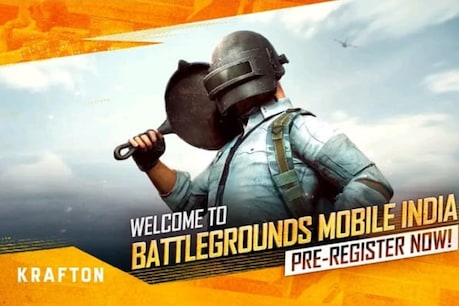 There is a lot of discussion about Battlegrounds Mobile India.
The Indian version of Krafton's pubg is named Kaka Battleground Mobile India, preparations for the launch have begun. But before the launch, it has again come into controversy …
PUBG mobile game company PUBG, a company of krafton games, was banned in India last year. The company has now planned to launch this game in India under the new name. Crafton named its new game Battleground Mobile India, preparations for its launch have started. But before the launch of this game, it has again come into controversy, and the demand for its ban has started to arise.
MLA wrote the letter:
Former Union Minister of Arunachal Pradesh and presently MLA Ninong Ering has written a letter to Prime Minister Modi, demanding the banning of Battleground Mobile India. He has written in his letter that this game can be a threat to India's security and this game can also be a threat to the privacy of the people.
(Also read- Samsung's premium Galaxy smartphone becomes very cheap, will get 120Hz display and 8GB RAM)
He said that this game is just a re-launching of PUBG Mobile, not a new game. Ninong Ering further alleged that Crafton India hired employees of Chinese company Tencent. Also mentioned on the Google Play Store listing of the Battleground Mobile India game is 'PUBG Mobile', which terms and Is against the condition. For information, let us know that Tencent Company was the investor of PUBG Mobile India.
(Also read- 2 thousand rupees is getting cheap Samsung's cheapest 5G smartphone, 8GB RAM and great look)
Registration started

The registration of this game has gone live on the Play Store since 18 May. For the information, let us know that currently Android users will only be able to register this game, and the company has not yet clarified whether Battlegrounds Mobile India will come on the device running iOS. The company has made many changes in the policy of the new game Battlegrounds Mobile India. According to the policy, people who are less than 18 years old, they will have to first take their parents' permission to play this game. For 18 years, the work user will have to give the number of his parents to play the game.
.