[ad_1]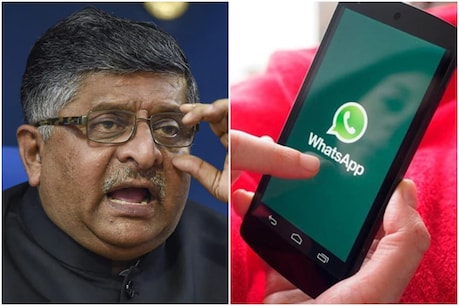 Law Minister Ravi Shankar Prasad said on WhatsApp's argument that on some serious occasions the right to privacy can be denied.
The central government has tweeted in a strong comment that WhatsApp, which has brought its special privacy policy for sharing user data with Facebook, is refusing to implement intermediary guidelines. Also said that the government respects the right to privacy, but in serious cases, WhatsApp will have to provide information.
New Delhi. Facebook-owned messaging app WhatsApp has reached the court against the new IT rules of the Government of India. In the new rules, WhatsApp will have to keep the origin address of the message sent on its messaging app. Against this rule, the company has filed an application in the Delhi High Court on May 25, saying that it will violate the privacy of users. On this, the central government said that we respect the right to privacy, but in serious cases, WhatsApp will have to give information.
Center said, no intention to violate privacy
The central government tweeted a strong comment that on the one hand, WhatsApp is adamant on making such a privacy policy mandatory for its users, under which they can share their personal information with their parent company Facebook. On the other hand, it is refusing to implement the Intermediary Guidelines of the Government of India brought to maintain law and order and curb Fake News. The central government said that we have no intention of violating the privacy of users.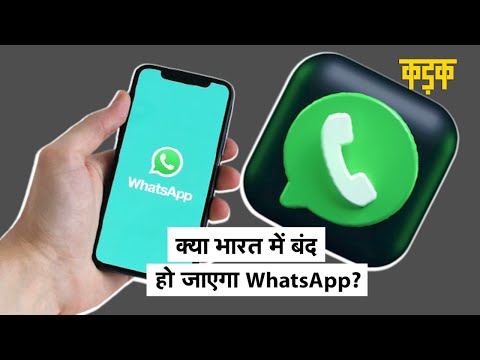 Government of India respects the Right of Privacy and has no intention to violate it when WhatsApp is required to disclose the origin of a particular message: Ministry of Electronics and IT pic.twitter.com/9CW8IFr7j3

— ANI (@ANI) May 26, 2021
read this also- Shock to the common man! Prices of consumer appliances like AC-fridge will increase soon, know how much will increase
In which cases WhatsApp has to tell the source of the message
The Ministry of Electronics and Information Technology has tweeted that WhatsApp will have to provide the origin address of a message only when it is needed for prevention, investigation or punishment of serious cases like crimes against women. The ministry said in simple words that any kind of operation in India will run only under the law here. WhatsApp's refusal to implement the guidelines is a violation of standards. Law Minister Ravi Shankar Prasad says that right to privacy can be denied on certain occasions. According to the new rule, if any objectionable material is posted, then the social media platform will have to tell its source. This will not happen in every case. This has to be done only in case of threat to the security of the country, law and order and crimes against women.
.

[ad_2]